OVER THE RAINBOW

LIFESTYLE | FASHION | STREETWEAR
This season has proved to be the season of tropical and exotic colors. While pantsuits were considered to be worn only for formal wear by businesswomen, this new trend has now made every woman consider owning a statement suit of her own!
These suits are made for different styles and occasions: oversized or slim fit, casual, evening, or formal wear. A rainbow palette of red, orange, blue, green & pink colored suits hits the spotlight this season adding a spark of happiness to the intense lifestyle we are living in.
STYLING TIPS?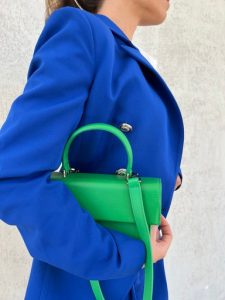 The full look can be complemented by adding a neon-colored handbag resulting in some kind of color-blocking effect.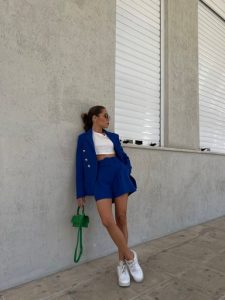 Wear a cropped top underneath an open blazer for a more chill look!
Don't forget to top it off with cool sunglasses.